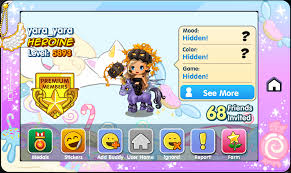 Yara_Yara is a famous Fantagian best known for her Fantage fan art. She is currently tied with another Fantagian user for the highest score of all time for Wild Brainies.
Background
She's was loved by everyone. Yara_Yara was in the hall of fame and played for 5 years and soon quitted. She has given her account to her little sister, so if she acts different, it's because it's not her. Her former "whun" or boyfriend in Fantage was Dragon_Iron.  She was in 4th place in the hall of fame, but is no longer in the hall of fame anymore.
Trivia
Yara_yara's art was picked for a User-inspired items contest in 2012.
Gallery
Ad blocker interference detected!
Wikia is a free-to-use site that makes money from advertising. We have a modified experience for viewers using ad blockers

Wikia is not accessible if you've made further modifications. Remove the custom ad blocker rule(s) and the page will load as expected.