The SuperPower Shop is located in Downtown and is owned by Gizmo. The items you can buy from the shop are intended to help you play the game Secret Adventure in the Forest, but you can still wear some of the items outside of the game, such as the Magic Wand or the Icarus Rocket Suit. The shop was removed and replaced by Q-Blast, but the items that were in the shop are still purchasable through Secret Adventure. I suggest you to try it out!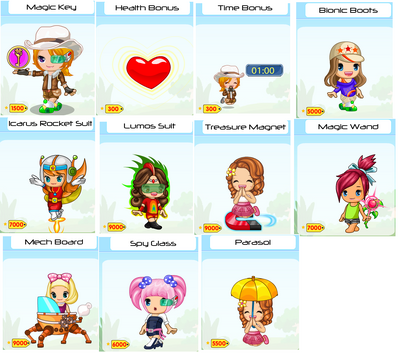 Ad blocker interference detected!
Wikia is a free-to-use site that makes money from advertising. We have a modified experience for viewers using ad blockers

Wikia is not accessible if you've made further modifications. Remove the custom ad blocker rule(s) and the page will load as expected.