Ottoman's Furniture is the furniture store in Fantage. It sells furniture of all kinds and is owned and operated by the shy sweetheart Clara. It is located in Uptown and is one of the largest stores there is. The building is purple and its items are available to both members and non-members.
Some of the Furniture
Coming soon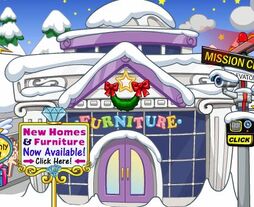 Ad blocker interference detected!
Wikia is a free-to-use site that makes money from advertising. We have a modified experience for viewers using ad blockers

Wikia is not accessible if you've made further modifications. Remove the custom ad blocker rule(s) and the page will load as expected.