Maycee2011

Joined: 8/05/2011

Name: Maycee 

Level: 1249
Apparently, being the best friend of the famous fantage youtuber sammydew2  doesn't make her one of those known fantagians.
She is a nice person who helps starters by being their friend and showing them the ways of fantage. 
"I've known her for over 2 years, she started off being a "fan" of mine." Says Sammy, after seeing her uptown. "But we hung out a lot cause all my other friends had quit. She became one of my closest friends, and thats rare, since people aren't my thing. She is the person I can come too when I need to vent. She has helped me a lot... and no we aren't dating." 
She is always seen with Sammy and people do mistake them as "wuhns". But they are just close ,silly friends (who would look cute together) driving others crazy on Fantage. Maycee is also seen in Sammy's videos like: 
Fmv- True Love
 or 
Fmv- Hey Mama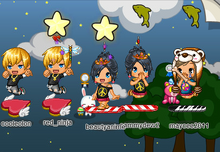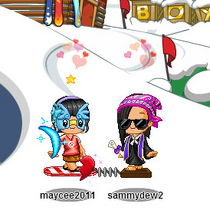 Ad blocker interference detected!
Wikia is a free-to-use site that makes money from advertising. We have a modified experience for viewers using ad blockers

Wikia is not accessible if you've made further modifications. Remove the custom ad blocker rule(s) and the page will load as expected.