Kelly123633 is a non-member Fantagian and has a level of 1300+. She loves to spend time with her friends, plays q-blast (has a level of 90+ in q-blast), and hangs out in downtown!
She has a YouTube channel called Kelly Fantageღ. She has her own Fantage series, creates FMVs, and other funny videos!
She is a fun Fantagian who gets along with others. She is loved by many! She may not be too popular, but we all love her for her personality.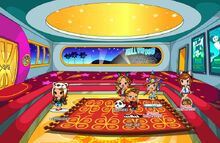 Ad blocker interference detected!
Wikia is a free-to-use site that makes money from advertising. We have a modified experience for viewers using ad blockers

Wikia is not accessible if you've made further modifications. Remove the custom ad blocker rule(s) and the page will load as expected.